---
DENAFRIPS VENUS II R2R DAC DSD1024 PCM1536 XLR/RCA HiFi Decoder 
Fully Stocked! 
Audiophile Store, Australia Stock, 3 Year Local Australia Warranty & Official Manufacturer Warranty, Full Product Support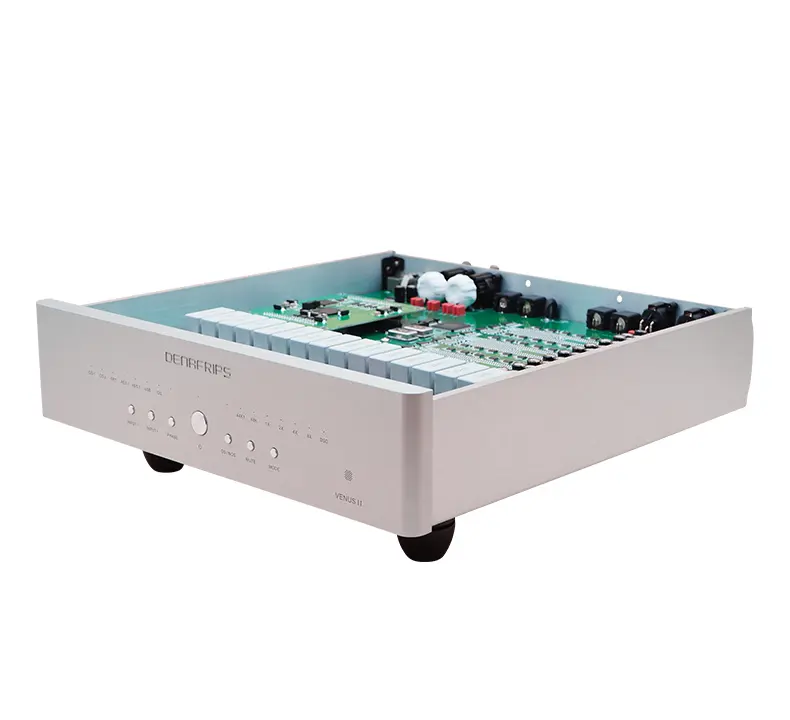 VENUS II is, in fact, closer to the TERMINATOR despite its physical size is exactly the same as the little brother PONTUS.VENUS II is upgraded with TCXO, DXD/DSD1024 DSP board, EVOX/WIMA caps, as well as-most importantly - the MU Metal sheet shielding in between the main DAC board and the encapsulated PSU enclosure.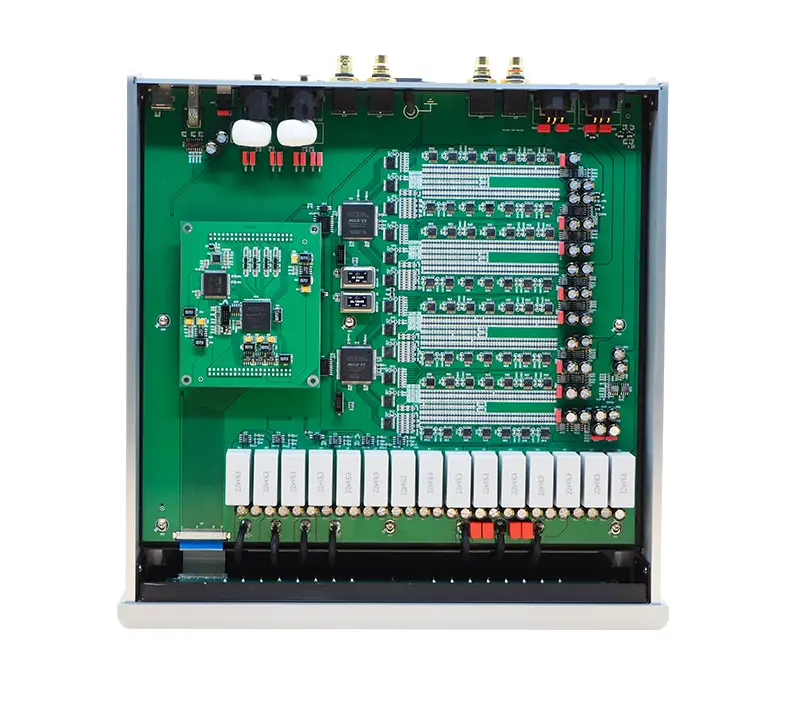 The VENUS II is true balanced, dual mono R-2R network arrays DAC. Each channel is equipped with independent high-speed FPGA to control the decoding by means of 4 sets of 0.005% R-2R network. 
This design has very small linear error, high decoding speed, low digital noise, not only to ensure that the audio signal is low distortion, but also to ensure a very low background music noise; allow listener to enjoy the true music with dark background.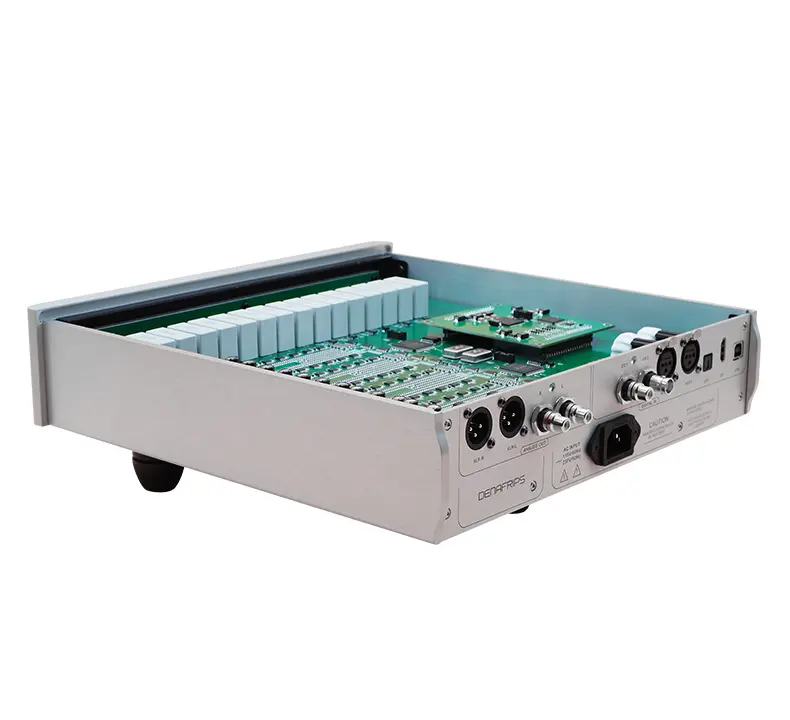 All digital input are FIFO buffered and reclocked by improved Temperature Compensated Crystal Oscillators TCXO. The excellent rejection of word-clock jitter makes DENAFRIPS DAC less reliance to the source equipment clock quality. Venus can transform your consumer grade computer, CDPlayer to high-end sound quality.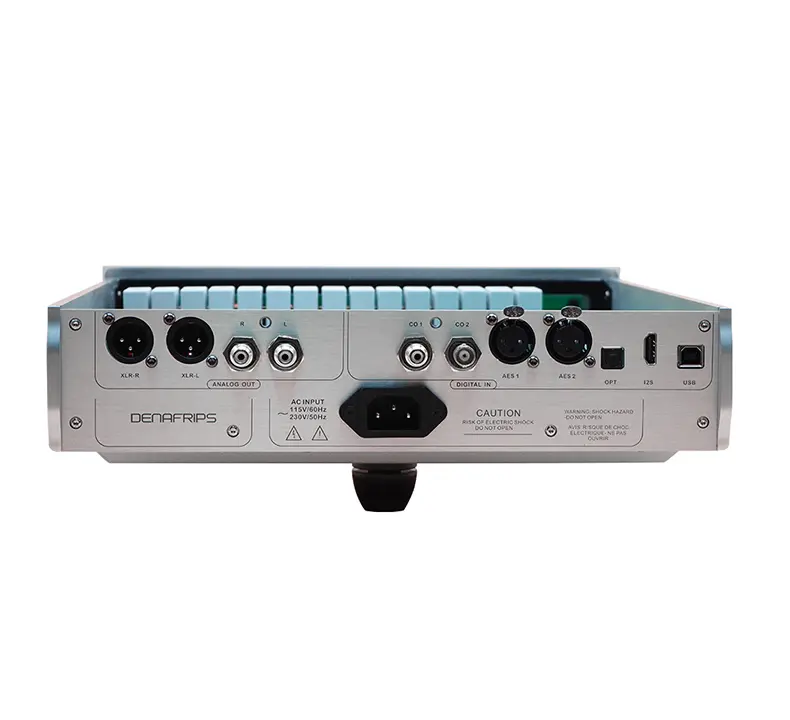 VENUS II further enhanced and refined the linear power supply design of the PONTUS with premium components. The power supply is encapsulated in a thick metal alloy, equipped with dual o-core transformers, 
completely isolated super linear regulator, multistage power supply for digital and analogue sections, ensuring low noise, high availability power supply to the DAC.
Technical Highlights:

Proprietary R2R + DSD Architecture

True balanced 26BIT R2R + 6BIT DSD (32 steps FIR Filters)

Native DSD decoding with 0.005% precision resistors           

Encapsulated Premium Ultra Low Noise Power Supply

TCXO - Temperature-Compensated Crystal Oscillator

Adaptive FIFO Buffer Reclocking

New Improved Digital Signal Processing FPGA Code

DSD1024, PCM1536 Supports On USB & I²S Input

Proprietary USB Audio Solution via STM32F446 Advanced AMR Based MCU

Licensed Thesycon USB Driver For Windows Platform

Driverless On Mac & Linux

Dual AES/EBU Input Supports

Sharp/Slow Filters Option

I²S Pinout Configuration

I²S DSD Channel Swap Configuration

 

DSD:

DSD64-DoP On All Input

DSD1024 On USB & I²S Input Only

 

PCM:

24bits / 44.1, 48, 88.2, 96, 176.4, 192KHz On All Input

1536kHz On USB & I²S Input

 

Sampling Mode: Non-Oversampling NOS / Oversampling OS

 

Digital Input:

Coax 1 via RCA

Coax 2 via BNC 75 Ω

TOSLink x 1

AES/EBU x 2

USB

I²S via HDMI LVDS

           

Analog Output:          

RCA at 2.0Vrms, 625 Ω

XLR at 4.0Vrms, 1250 Ω

                      

Frequency Response: 20-70KHz -3dB

THD+N: 0.0020%

S/N Ratio: 120dB

Dynamic Range: >121dB

Stereo Crosstalk: -110dB

 

AC Power Requirement: 100-240VAC, 50/60Hz (Worldwide Voltage)

Power Consumption: ≤20W

Dimension: 320 x 330 x 110 mm (Including feet)

Package Dim: 470 x 440 x 175 mm

Package Content: DAC only. No power cord & remote control.

Weight: 8.5 Kg           

Color: Silver / Black