---
DENAFRIPS PONTUS II ALTERA Chip R2R DAC DSD1024 PCM1536 Decoder
20th Jan: 13 units Pontus II available in stock for immediate dispatch - fast & free Australia Post shipping from Melbourne! 
Audiophile Store, Australia Stock, Authorised Reseller, Local Warranty, Full Support
The PONTUS from DENAFRIPS is next in line from the Ares 2 but offers a significant step up in performance:
To achieve the highest possible sound quality from the PONTUS Denafrips adopted many of the the technologies found in their reference line of DAC's:

The chassis is made of massive aluminum plates, securely fastened with internal bracket and no visible sign of bolt from the front panel and top cover. The all-aluminum enclosure, doubles up as a faraday shield while also offering anti-resonance.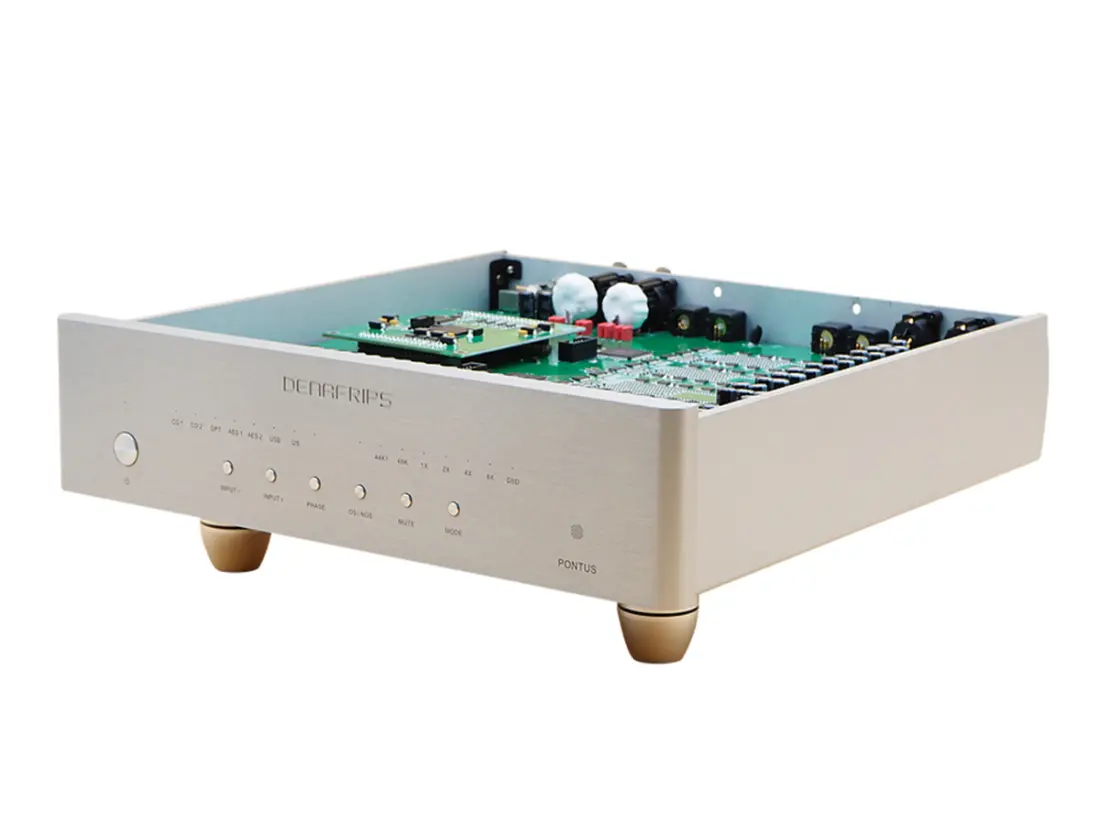 The PONTUS is true balanced, dual mono R-2R network arrays DAC. Each channel is equipped with independent high-speed FPGA to control the decoding by means of 4 sets of 0.01% R-2R network. This design has very small linear error, high decoding speed, low digital noise, not only to ensure that the audio signal is low distortion, but also to ensure a very low background music noise; allow listener to enjoy the true music with dark background. 

All digital input are FIFO buffered and reclocked by the on board FEMTO clocks. The excellent rejection of word-clock jitter makes DENAFRIPS DAC less reliance to the source equipment clock quality. PONTUS can transform your consumer grade computer, CDPlayer to high-end sound quality.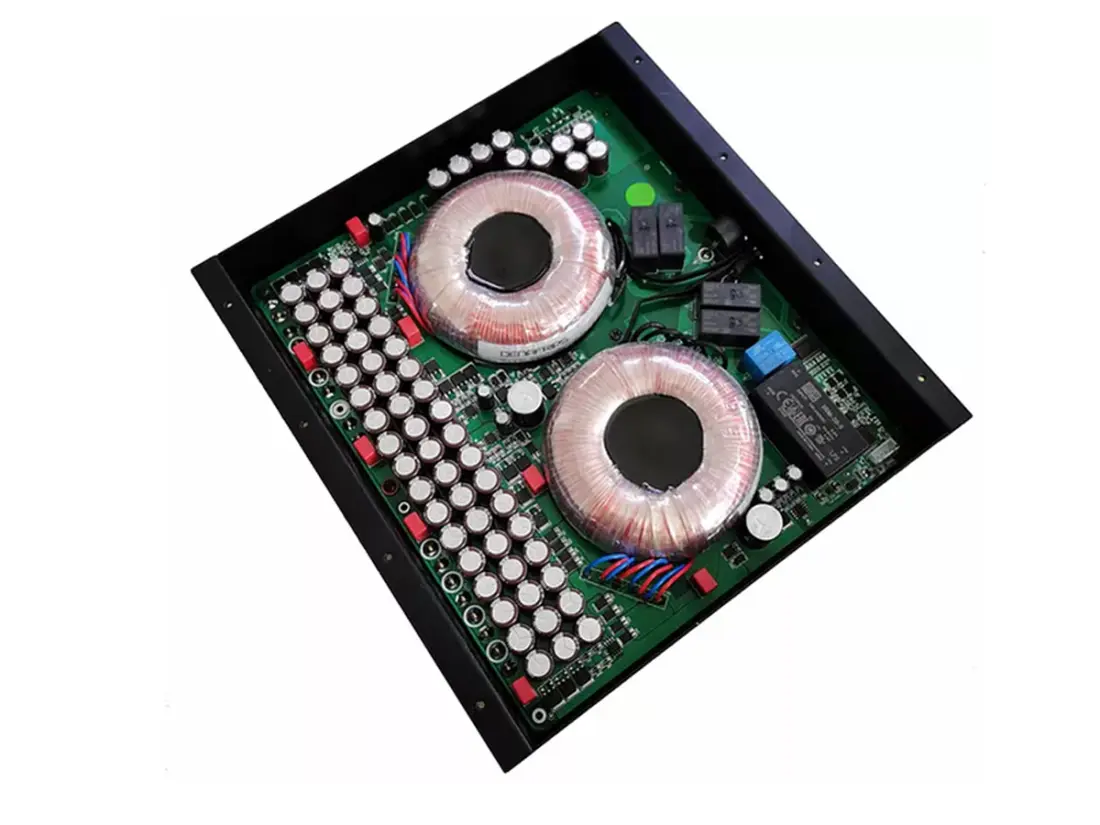 PONTUS further enhanced the linear power supply design compared to the ARES II. The power supply is encapsulated in a thick metal alloy, equipped with dual o-core transformers, completely isolated super linear regulator, multistage power supply for digital and analogue sections, ensuring low noise, high availability power supply to the DAC.

Features:
Technical Highlights:
Proprietary R2R + DSD Architecture
True balanced 24BIT R2R + 6BIT DSD (32 steps FIR Filters)
Native DSD decoding with 0.01% precision resistors 

Highlight:
Encapsualted Ultra Low Noise Power Supply       
FEMTO Crystal 45.1548MHz, 49.152MHz     
Adaptive FIFO Buffer Reclocking
New Improved DSP Digital Signal Processing FPGA Code
DSD1024, PCM1536 Supports On USB & I²S Input
Proprietary USB Audio Solution via STM32F446 Advanced AMR Based MCU
Licensed Thesycon USB Driver For Windows Platform
Driverless On Mac & Linux
Dual AES/EBU Input Supports
Sharp/Slow Filters Option
I²S Pinout Configuration
I²S DSD Channel Swap Configuration
           
DSD: 
DSD64-DOP On All Input
DSD1024 On USB & I²S Input Only

PCM:  
24bits / 44.1, 48, 88.2, 96, 176.4, 192KHz On All Input
1536kHz On USB & I²S Input
 
Sampling Mode: 
Non-Oversampling NOS
Oversampling OS
    
Digital Input:  
Coax 1 via RCA
Coax 2 via BNC 75Ω
TOSLink x 1
AES/EBU x 2
USB
I²S via HDMI LVDS 
           
Analog Output:       
RCA at 2.0Vrms, 625 Ω
XLR at 4.0Vrms, 1250 Ω
                      
Frequency Response: 20-70KHz -3dB
THD+N: 0.0025%
S/N Ratio: 120dB
Dynamic Range: >121dB
Stereo Crosstalk: -110dB
AC Power Requirement: 240VAC, 50/60Hz Australia Power Cord Supplied 
Power Consumption: ≤20W
Dimension: 320 x 330 x 110 mm (Including feet)
Package Dim: 470 x 440 x 175 mm
Package Content: DAC only. No power cord & remote control.
Weight: 8.5 Kg           
Color: Silver / Black

# Denafrips Australia 
Local Australia Replacement Warranty & 3 Year Official Denafrips Manufacturer Warranty