---
DENAFRIPS HESTIA Class A Full Discrete True Balanced Pre Amplifier
Audiophile Store, Australia Stock, Authorised Resellers (,we purchase directly from manufacturer) Local Warranty, Full Support 
1 left in black, won't last at this price! 
The HESTIA is a fully discrete, true balanced, class A line stage. It uses advanced microprocessor controlled relay based 60 stepped attenuator. The precision matched resistors yielded perfect channel balance, ultra low distortion at 0.000230%.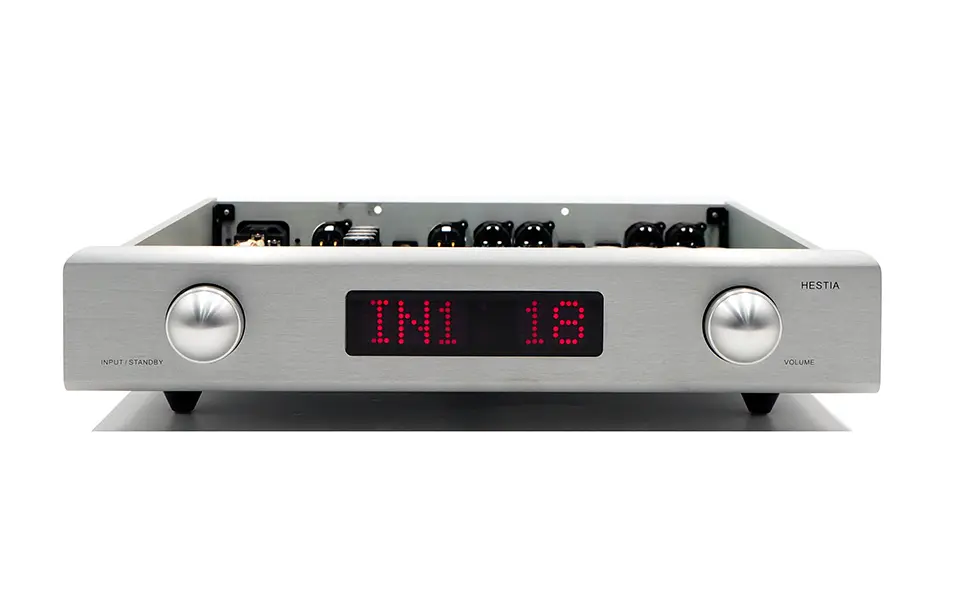 Chunky, organic, and slightly warm but with excellent depth perspective". The Hestia & Hyperion combo is the "High-value true-balanced pre/power combo", as 6moons editor Srajan put it. At a modest price tag, Hestia fits every systems when one needs a preamp for multiple source selection and volume control.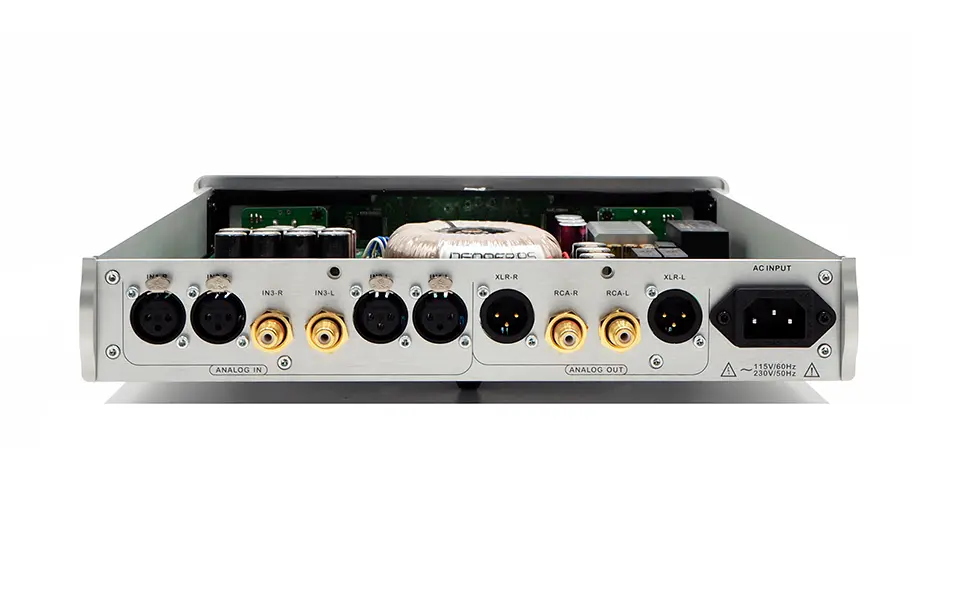 Technical Highlights:
Pure Class-A, True Balanced, Fully Discrete Line Stage
60 Steps Microprocessor Controlled Relay Based Stepped Attenuator
Precision Matched Resistors & Components with Perfect Channel Balance And Low Distortion
Remote Controlled
           
Input: 
IN1 - XLR
IN2 - XLR
IN3 - RCA
           
Output:          
RCA at 2.0Vrms
XLR at 4.0Vrms
                      
Frequency Response: 10-80kHz(-0.3dB)
THD+N: 0.00023%
S/N Ratio: 120dB
Dynamic Range: >121dB
Stereo Crosstalk: -110dB
Input Impedance: 20k Ω
Output Impedance: 200 Ω
Gain: Unity Gain

AC Power Requirement: 110/240VAC, 50/60Hz
Power Consumption: 1W (Idle), 20W (Operational)
Dimension: 320W x 330D x 60H mm
Weight: 6.5 Kg           
Color: Black/Silver