---
DENAFRIPS ARES II R-2R DAC Support DSD1024 24bit/1536kHz Decoder
Audiophile Store, Australia Stock, Authorised Resellers, Local Warranty, Full Support
In stock and available for demo now!
The Ares DAC is a 24Bit/1536KHz, native DSD1024, discrete resistor ladder Digital To Analog Converter, also known as R-2R DAC.

The architecture uses the most primitive R-2R DAC technology, it is probably the most suitable architecture to reproduce music. Despite the test results of various measurements and parameters of the conventional R-2R DAC are usually not as good as the mainstream integrated DAC chip, but the sound of R-2R DAC, is often filled with emotion, comfort, high fidelity, transparency, and additive musicality that most of the common mainstream integrated DAC chip cannot match.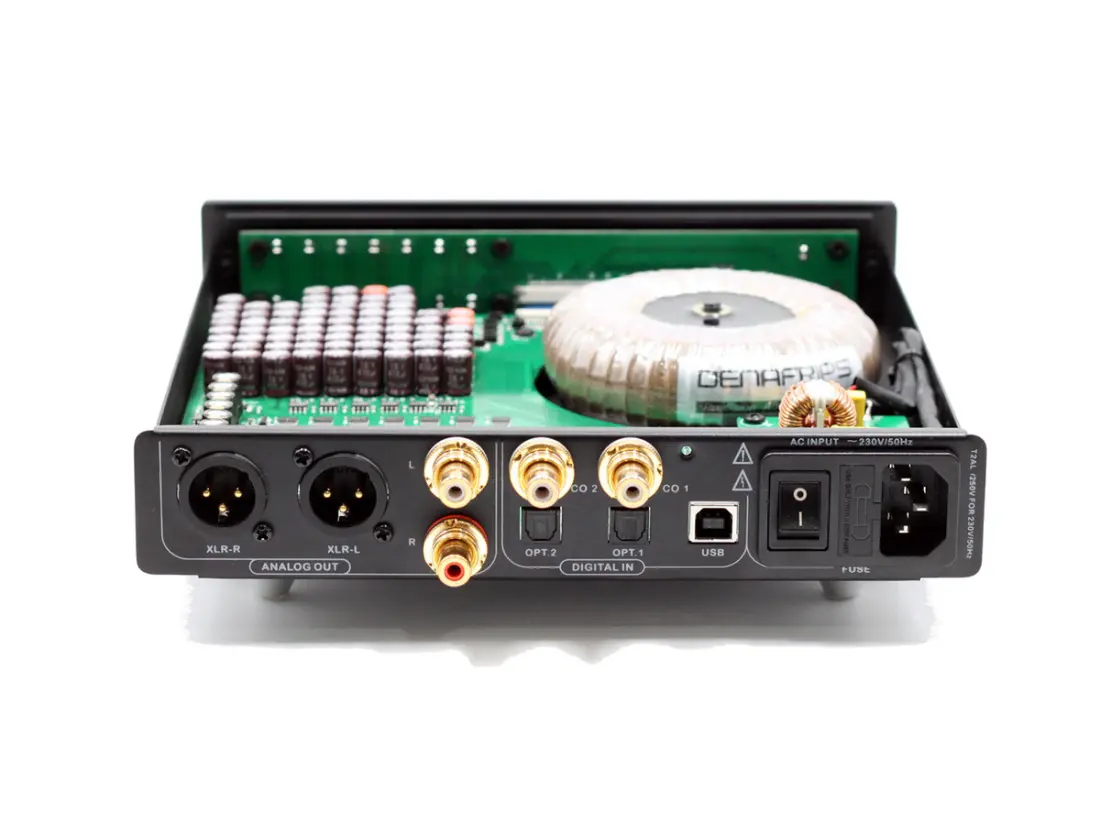 To achieve a decent sounding R-2R DAC, the use of ultra-precise resistors is necessary. The cost of high precision resistors is expensive, each resistor must be stringently measured and matched by machine with human intervention to cross-check. These results in a very high cost in the manufacturing process, hence, R-2R DAC is also a symbol of high-end DAC.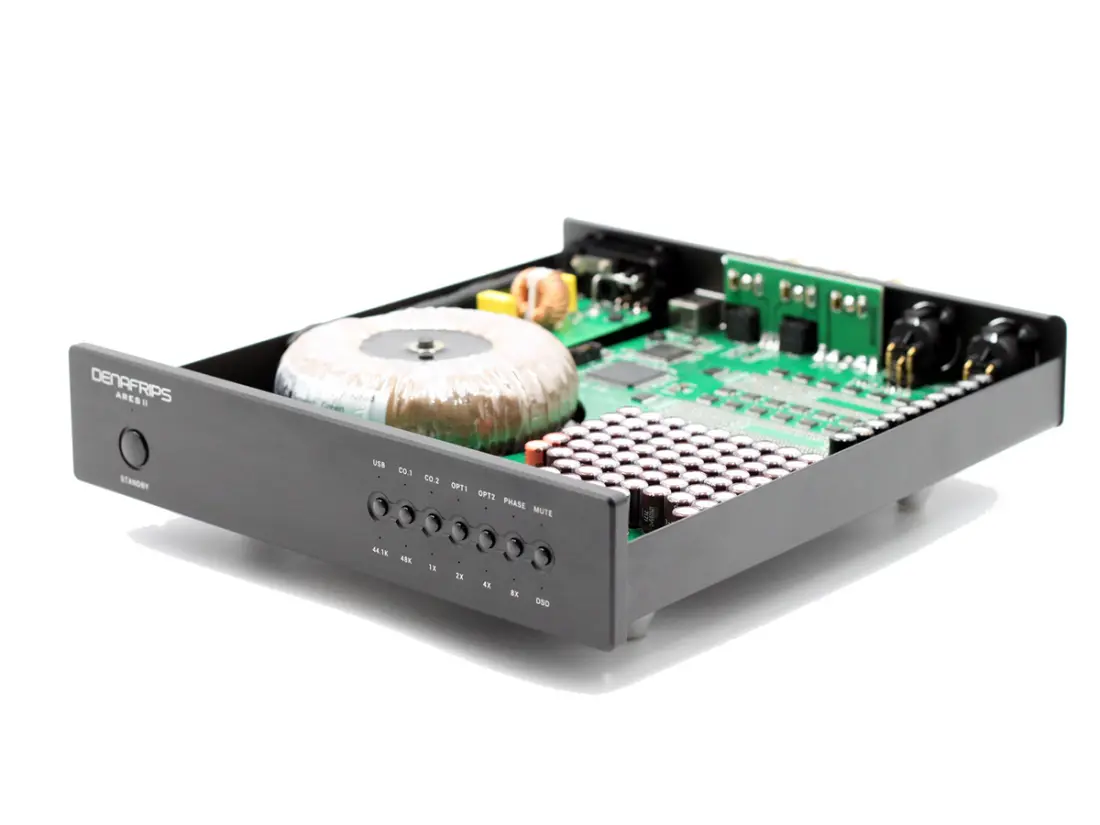 The Ares employs true balance R-2R DAC design. Each channel is decoded by 4 sets of R-2R network. 
This design has a very small linear error, high decoding speed, low digital noise, not only to ensure that the audio signal is low distortion, but also to ensure a very low background music noise; allow the listener to enjoy the true music with a dark background.

Native DSD decoding support up to DSD1024 and PCM decoding supports up to PCM1536.
Choice of NOS or OS, Slow or Sharp filters, the Ares II upgrade just make the already awesome DAC a few notches better!

Parameters:
R-2R DAC:
Proprietary R2R + DSD Architecture
True balanced 24BIT  R2R+ 6BIT DSD (32 steps FIR Filters)
Native DSD decoding with 0.01% precision resistors
FEMTO Crystal 45.1548MHz, 49.152Mhz

Highlight:
Low Noise Power Supply
Digital Signal Processing via FPGA
DSD1024, PCM1536 Supports On USB Input
Proprietary USB Audio Solution via STM32F446 Advanced AMR Based MCU
Licensed Thesycon USB Driver For Windows Platform
Driverless On Mac & Linux
DSD: DSD64-DoP on All Input
         DSD1024 on USB nput
PCM:24bits / 44.1, 48, 88.2, 96, 176.4, 192KHz on all input 1536kHz on usb input
Digital Input: Coax x 2/TOSLink x 2/USB
Analog Output:
RCA at 2.2Vrms, 625 Ω
XLR at 4.4Vrms, 1250 Ω
Sampling Mode: Non-Oversampling NOS / Oversamping OS
Filter Selection: Slow / Sharp
AC Power Requirement: 100-240VAC, 50/60Hz (Worldwide Voltage, Manual Selector)
Power Consumption: ≤20W
Frequency Response: 20-70KHz -3dB
THD+N: 0.004%
S/N Ratio: 115dB
Dynamic Range: >119dB
Stereo Crosstalk: -124dB
Dimension: 215 x 230 x 45 mm
Weight: 3.5 Kg